Our Leadership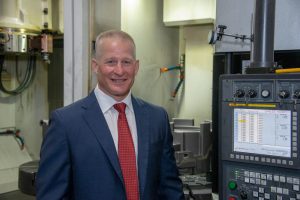 Steve Shank – President & CEO
Steve joined Flinchbaugh Engineering (FEI) in 2005 as Vice President Operations, to support a strategic growth initiative chartered by the Board of Directors. Over the next seven years, FEI tripled their sales revenue and implemented Lean Manufacturing throughout their facilities. In 2012, Steve was actively involved in ownership succession, resulting in the transition of FEI to a 100% Employee Stock Ownership Plan (ESOP). Steve was promoted to Chief Operating Officer in 2016 after the successful management of the most significant economic downturn in company history. In May 2017, Steve was promoted to president & CEO. Since assuming the senior leadership role, Steve has focused on investing for future growth and leveraging the strong employee ownership culture at FEI.
Steve graduated from the University of Delaware with a bachelor's degree in Finance. After a brief career in the banking industry, Steve joined ITT Engineered Valves, a manufacturer serving the Industrial and BioPharm markets. For 15 years, he held leadership positions across multiple functional areas; including sales, operations, accounting and finance. While at ITT, his teams earned two Gold Rings of Quality for results in Lean Manufacturing. Steve serves on the Board of Directors for Garrety Glass, a York-based provider of custom glass solutions. Steve and his wife, Lisa, are in active leadership positions in their church and in several local community organizations. The proud father of two grown sons, he enjoys tennis, cycling, golf, fitness, cooking and travel.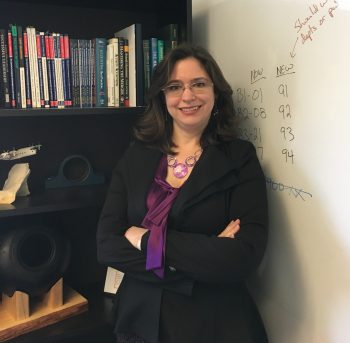 Heather Montgomery – Chief Financial Officer
Heather joined Flinchbaugh Engineering (FEI) in 2019 as CFO to support the many continuous improvement initiatives, including implementing Lean Accounting.  Prior to joining FEI, Heather was CFO/COO and later CEO of Airframes Alaska, a manufacturer of aircraft parts for general aviation.  This has given her a wide range of manufacturing experience, from machining and welding to tire manufacturing.  During her tenure at Airframes Alaska, she helped to grow the company by 900% in a 7-year time period, which twice earned them a spot on the Inc. 5000 list of fastest growing companies in the U.S.
Heather received her bachelor's degree in Accounting from the University of Alaska and has sat on several boards; including, Kenai Peninsula Tourism and Marketing Council, Sterling Area Senior Citizens, and Flyntlok, Inc.  While a recent import to Pennsylvania, Heather was active in the community and several charitable organizations in her home town in Alaska, including organizing the Angel Tree Project and Food Boxes during Christmas for low income families each year.  She now lives in York, PA with her husband and beautiful twin girls.  In addition to her family, she also loves baking, traveling, and camping.
Rob Campbell – Vice President Business Development
Rob joined Flinchbaugh Engineering (FEI) in 2004 as VP Business Development. Rob has led the rapid growth of the business, with specific priority on diversification of the customer portfolio to mitigate the risks related to participation in a narrow band of market segments. Rob developed and implemented a low-cost, scalable direct selling model, deploying a network of manufacturers' representatives for new customer development. Prior to joining FEI, Rob held global sales and marketing positions for a specialty chemical division of Quaker Chemical. Rob earned a Biomedical Engineering degree from Vanderbilt before obtaining an MBA from Lehigh University. Rob was recently President of Lancaster Country Club during the preparation and hosting of the 2015 US Women's Open golf tournament. Rob is also active in the community and several local charitable organizations. Rob lives in Lancaster, PA with his wife and children. He is a passionate golfer and enjoys skiing, scuba, and traveling with his family.